Mobile App Development Company in Nepal (Android & iOS)
At AppOverride, we combine innovation, expertise, and passion to create mobile apps that stand out in a crowded market. Trust us to bring your app idea to life and help your business reach its full potential. Let's start building!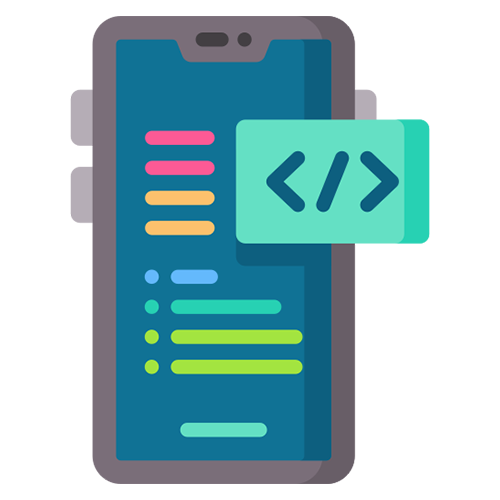 Our Services
Customizable Solution
We understand that each business has its own unique needs and requirements. That's why we offer customizable solutions that can be tailored to fit the specific needs of our clients. We work closely with our clients to understand their business requirements and create custom solutions.
User-friendly Interface
Our team of experienced developers and designers create user-friendly interfaces for our clients' apps. We ensure that the apps we develop are intuitive and easy to use, so that users can quickly navigate through the app and find what they need.
Cross-platform Development
We offer cross-platform development for both Android and iOS, which means that our clients' apps can be accessed on a variety of devices. Our team uses the latest technologies and tools to ensure that the apps we develop are compatible with different platforms and devices.
On Timely Delivery
At AppOverride, we understand the importance of deadlines. That's why we ensure that we deliver our clients' apps on time, without compromising on quality. Our team follows a rigorous development process to ensure that the apps are thoroughly tested and ready for launch within the agreed timeframe.
How we works
Easy to get started
At AppOverride, we work collaboratively using an agile methodology with a focus on user experience to create exceptional mobile apps that meet our clients' unique needs and vision.
Collaborative Approach
We work closely with our clients to understand their needs and vision, and collaborate throughout the development process to ensure a successful outcome.
Agile Methodology
We use an agile development methodology that allows us to be flexible and adapt to changing requirements throughout the development process.
Focus on User Experience
We prioritize user experience and design, creating apps that are intuitive, easy to use, and visually appealing.
Why Choose Us
Experienced and Skilled Team
Our team of developers, designers, and project managers have the expertise and knowledge to deliver exceptional mobile app solutions.
Customized App Development
We provide tailored app development services that cater to the unique needs and requirements of each client.
Commitment to Highest Quality
We prioritize quality and customer satisfaction, employing rigorous testing and quality assurance processes.